1957-2007: 50 years of service!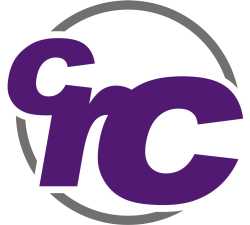 Back in 1957 the Scottish missionary Jack Murray (ECM) started to broadcast evangelistic Radio programmes in Italian through Radio Tanger (today Morocco). This happened in collaboration with Trans World Radio (TWR). When years later TWR moved to Monte Carlo, also the Italian programmes were broadcast through the strong AM Transmitters of Radio Monte Carlo – this station originally had been built by Hitler for his propaganda, but never been used for that. Till into the 90s CRC produced regularly programmes – at that time under the name 'Verita Cristiana'. Since the middle of the 70s the use of media has changed very much in Italy, since the first non-government radio stations started broadcasts. By the way - one of the pioneers of those days started with a Christian station, which probably has been the very first non-government station all over Italy. Soon very many other stations started, most of them commercial ones. During this time – mid 1970's – CRC started together with other production centres to offer Christian radio programmes to these most small stations scattered all over Italy. The programmes were being copied on tapes and then shipped per post all over the country. This was a big help for the about 180 evangelical stations who were run mostly by volunteer people. Today there are left some 60 evangelical stations with mainly small target areas. Since 1999 we have the unique possibility to broadcast a daily Bible programme on a virtual network of regional commercial stations. This programme reaches a mainly non-churchy audience, and there are encouraging reactions from our listeners. Since April 2002 we also offer satellite-radio – 6 hours daily fresh live-programming receivable on a free satellite channel around the whole Mediterranean Sea and in northern Europe. These programmes are also being rebroadcast on local evangelical radio stations. So there is no postage of pre-recorded programmes any longer with in the end weeks-old programmes reaching the stations, but every morning 6 hours of fresh material, including news.
Listeners reactions
I am catholic and I like your honesty in the analysis of the Bible very much... reading in Isaiah 53 I understood what the sacrifice of Jesus means... but I would feel wrong, if I said I am saved.

I am 22 and for the last year I listened to your programmes with interest... it is great... who were the other children of Adam and Eve?

I am a teacher for catholic religion, but I have doubts regarding some things, I have to teach. Does hell exist? God is good, so did he therefore forgive Jude?

Thank you for the programme, through it I got back closer to the Lord. I have a lot of complexe questions... through you I made a decision for the Lord, now you have to cope with my questions.

What is faith, sometimes I cannot pray, or do I not pray in the right way? Does only God answer to prayers?